SET OF 2 SILK PILLOWCASES - Onyx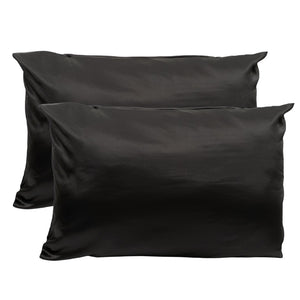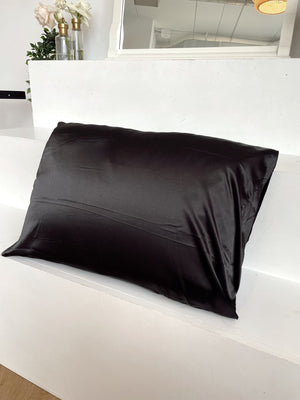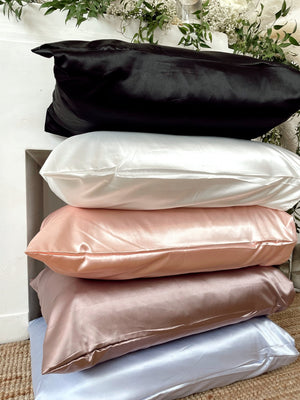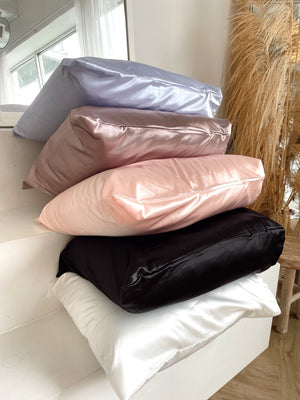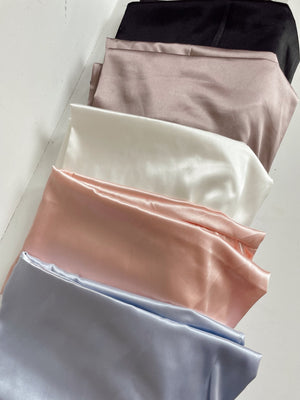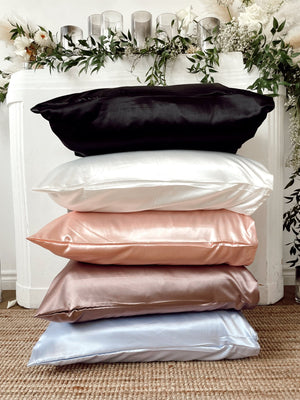 in love!!
i bought these just about a year ago, my favourite silk pillowcases i've tried yet. just bought another set in the colour rose!!
high quality and worth the price !!
Game Changer
I absolutely love my Silk Pillowcases! It's truly changed the game - must have!
SET OF 2 SILK PILLOWCASES - Onyx
BEST SLEEP EVER
The first couple of nights I slept the best I've had since I've had my baby girl. After months I can tell my hair has been feeling much healthier since I've switched pillowcases and scrunchies. I've even gotten my friends and family some too!
Best Scrunchies
Only Scrunchies I use! Amazing quality. Love the colors. Pillow cases are amazing! I love telling all my friends and family about them!