SET OF 2 SILK PILLOWCASES - Haven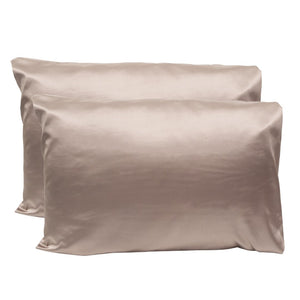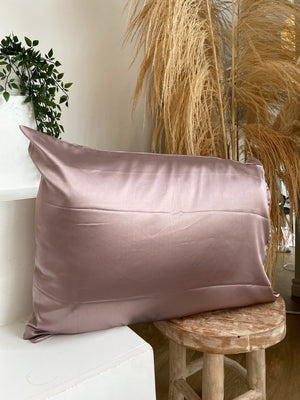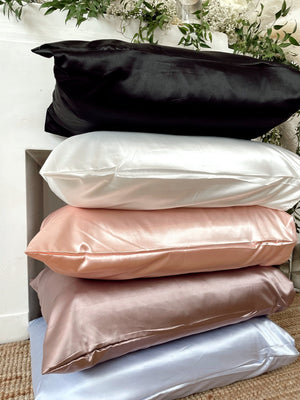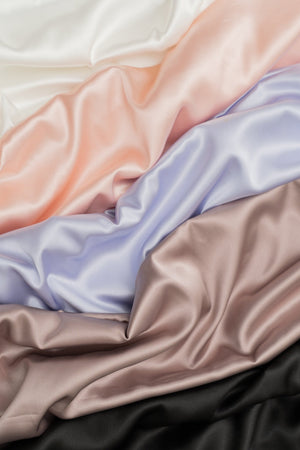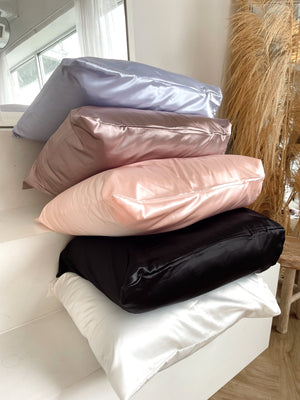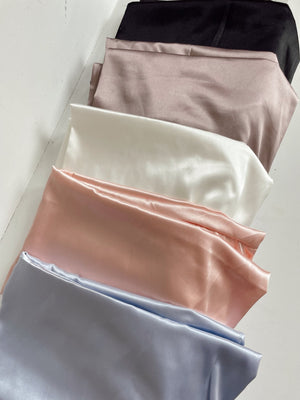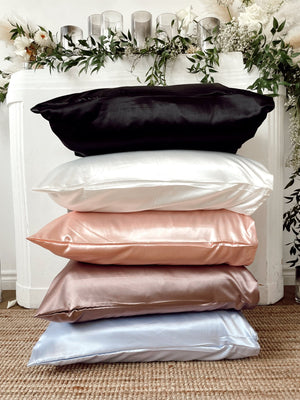 Love my silk pillowcase
I love my pillowcase. I noticed I don't have to wash my hair everyday anymore since I made the switch. My hair still looks smooth in the morning. Also, I do have acne prone skin and noticed that my skin is more clear and less breakouts. I think it's all thanks to this pillowcase. I bought one for my granny and she loves it. I plan on buying another set in the future. The price is good.
Absolutely love
I absolutely love these pillow cases!! I even got some for my husband!! I truly hope you come out with more color options! ❤️
love them!
These are so comfy & well made. I was hesitant at first since they are more expensive than what I would normally buy but upgrading to silk from cotton is so worth it! My skin has cleared up & my hair isn't a wreck in the morning that I dread having to brush out. Chanel recommends washing them on delicate (which I didn't see until after I had washed them a few times…lol oops) but even just washing them with the rest of my bedding has been fine & I've seen no signs of damage so that's even more of a testament to how well they're made!
Silk scrunchies >>>>
Beyond scrunchies makes the best hair accessories! The silk scrunchies are so soft but stay put in your hair! The towel scrunchie is so absorbent and great after a shower! The claw clips are the best I have ever used. They hold my long hair in place incredibly well. Usually I would always be fixing it with a claw clip, but not these ones! The pillowcases are also such a nice luxury item, but at a fair price! Highly recommend all the products!
Best pillow cases
These pillow cases has slowed down my acne and makes my sleep a lot better. I had trouble sleeping and these changed that for me!