LUXURY DETANGLING COMB - Pink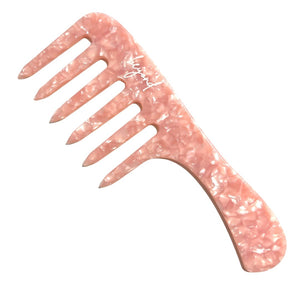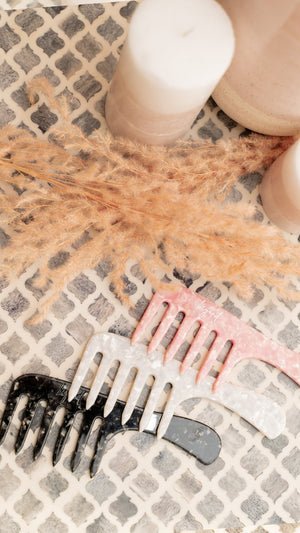 Amazing
Amazing quality I will never buy my scrunchies anywhere else 10/10 recommend
Detangling comb
Everyone needs a detangling comb was so happy to finally be able to shop small with Chanel finally after following her on insta for awhile now. Can't wait to buy again. Everything came from Canada in one week in perfect condition I am soo happy with my purchase Thank you Chanel !
Great Small Business
Great small business! I ordered some scrunchies for Xmas and got my shipping confirmation. Several days later, tracking hadn't moved with UPS. Sent an email to Chanel, and she shipped a new order out that same day to be received before Xmas. That's customer service!
In love
I love this comb! The color is gorgeous and it's the perfect size and is comfortable to use.
Amazing!
This is the best comb you could ever get your hands on. My boyfriend surprised me and purchased 2. At first I questioned why he bought 2. However, now I am so thankful that I can have one in my car and one in my bedroom. I wish I could have one in every room!
I was noticing a lot of breakage in my hair. I didn't like using the traditional brush anymore as it was too hard on my hair. This comb is so luxurious. It takes the tangles and knots right out of your hair with minimal (or no) damage! Resulting in super soft hair. I can't speak highly enough of this comb! Thank you Beyond Scrunchies 🙌🏻 Life changing!