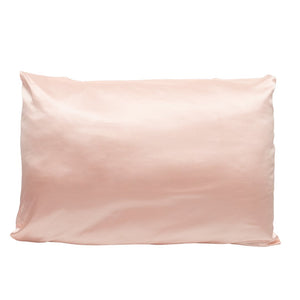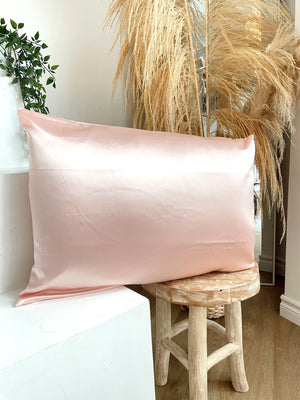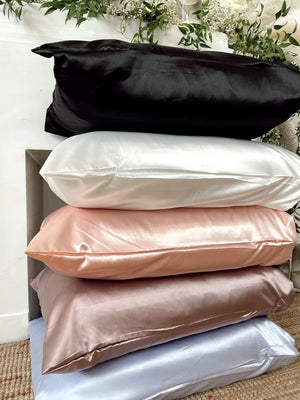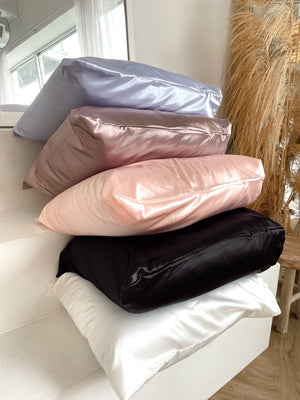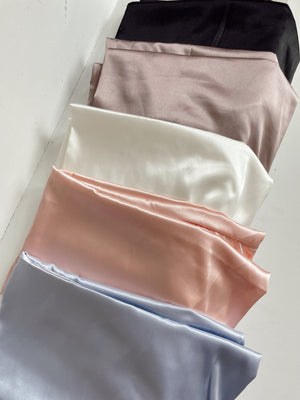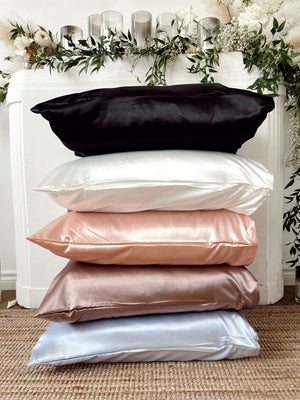 I'll never go back!
I love these pillowcases, they are great for your hair but I also find they always feel cold. As a hot sleeper it's so nice. High quality and they look great. Love love love!
AMAZING quality, Beautiful scrunchies!
These are like NO OTHER scrunchies you've had before. The silk keeps your hair from creasing and frizzing and these do not screech out like knock off brands. They hold up so nicely and are absolutely beautiful. You need this in your life!
Great quality pillowcase. It leaves my hair so smooth in the morning with noticeably less frizz
Best pillow case I've ever had
I love this pillow case, it's super cute and I don't wake up with frizzy/knotted hair anymore! You need this!:)