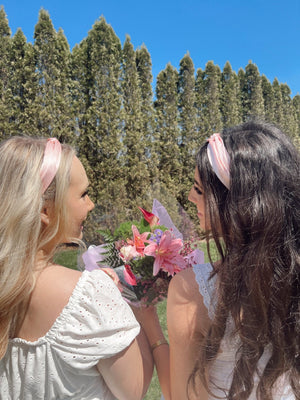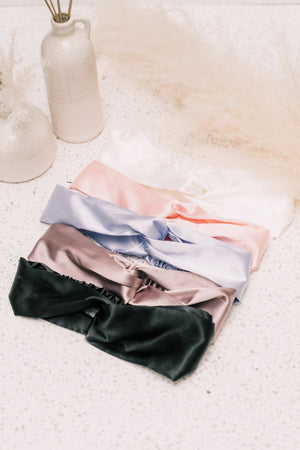 My favourite.
This is the absolute perfect colour. Princess? Yes please. The pastel shimmer it gives off is such a vibe. It's my favourite favourite one.
The BEST headbands!
I've always had a problem with headbands falling off of my head, but I had one of these on for a majority of the day yesterday with absolutely no issues! Not only that, they're so beautiful and amazing quality (as always!).
LOVE THEM!
I received my headbands yesterday and am already obsessed!! I slept with one last night and with my silk pillow cases and had the best sleep! It kept my hair out of my face all night. I've never been a huge headband person cause I could never find one that stayed in place but I wore it all night and it didnt fall off. These headbands are absolutely beautiful and definitely will be buying the other 2 I didnt get yet. Great work!!