SET OF 2 SILK PILLOWCASES - Lavender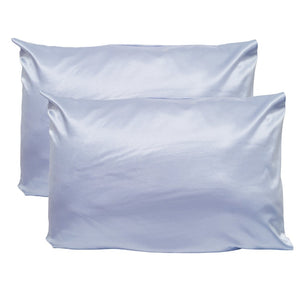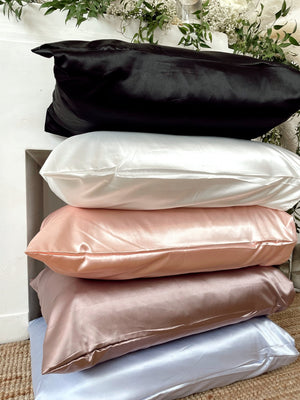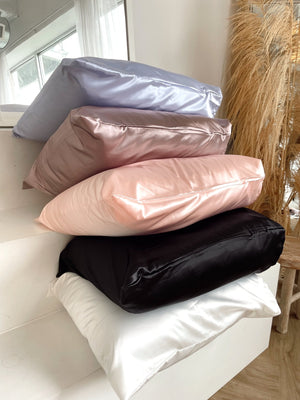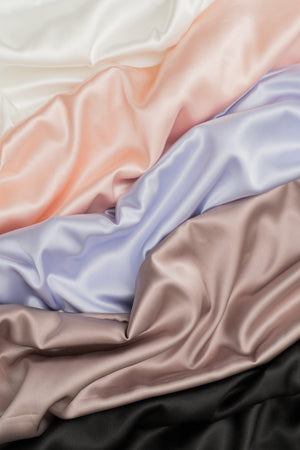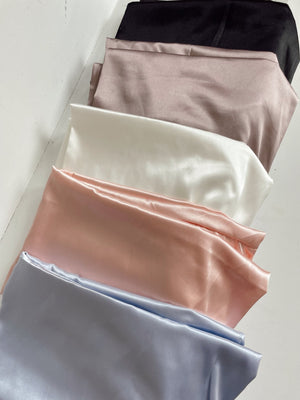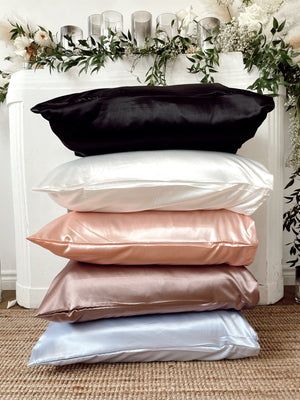 Absolutely Wonderful!
These pillowcases are absolutely lovely. My husband and I have been using them for over a month and we have no complaints. I'm literally excited to go to bed every night now because they're so silky, cool, and soft. Fantastic all around!
This pillow case is EVERYTHING
I got this in a mystery box and was SO excited to try it out! It's gone above and beyond my expectations. It's so soft and feels very luxurious. I love that the opening where you put the pillow in has a little flap to keep the pillow from slipping out. This pillowcase was clearly designed with consideration and care. I think I'm going to need one for every pillow in my house now. Lol. Highly recommend. Great brand and AMAZING product!!
FAVES
These literally help keep your pillow cool all the time. They're so good for your hair and skin!!
Set 2 Lavender Pillowcases
These pillow cases are amazing. Fast shipping and amazing customer service. Super soft on the face if you are a side and belly sleeper. No more knots and tangles in your hair. Super easy to wash. I'll never go back to normal pillowcases. I cant wait to get more:)
My hair will forever thank you!!
As someone who showers at night, when I wake up in the morning there's not an ounce of frizz in my hair after trying these pillow cases!! With standard pillow cases I would wake up with frizz and tangles and have to use heat tools all over again to tame it, but these pillow cases are a god send! Thanks so much girl!!