PINK - Microfiber Towel Scrunchie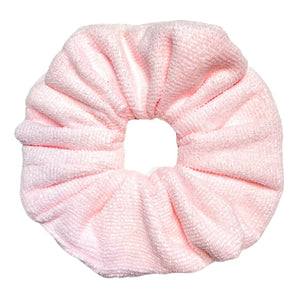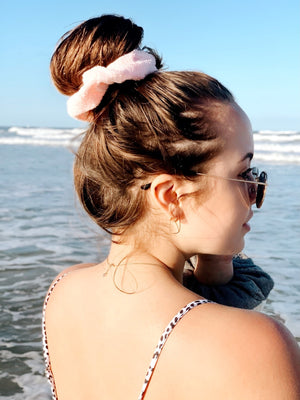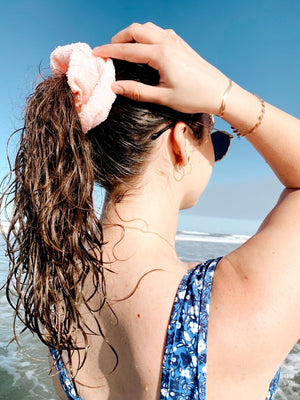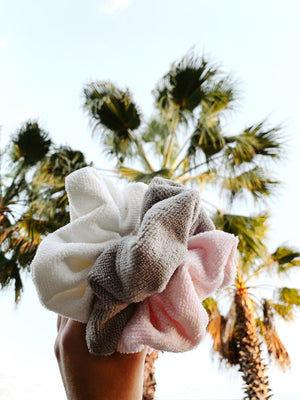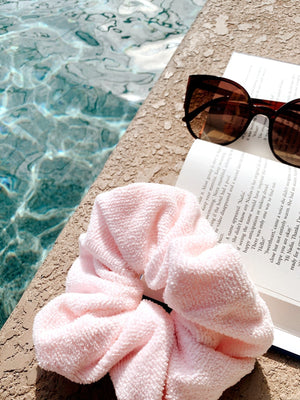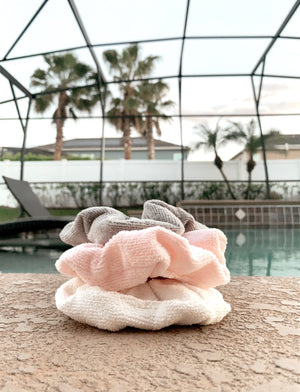 Wet 1.0 Pink Scrunchie
I was happy with my purchase of the 1.0 Wet Scrunchie, soaked up water nicely -- But then I tried the 2.0 they are SO much Softer and fluffy-er... I like the Original but I LOVE the new ones
Super Soft Scrunchie
My hair is down to my butt. I love this huge super soft scrunchie to put my hair up in especially when it is not completely dry. My hair is very fine and I feel like this doesn't cause as much damage as a regular hair tie and when I take it out I'm not pulling hair out with it. Plus it's super cute, what's life without a little whimsy!
Best scrunchie ever!
The towel scrunchie is probably the best thing I've ever bought! If you arw at all like me, I get out of the shower and always put my hair up then this scrunchie is perfect for you! this scrunchie has been amazing on my hair & it obsorbs all the water and leaves my hair almost dry by the time I let it down. I had to buy another one after trying this one
Perfect for after the shower or pool!
I've really enjoyed using this after a shower, for those times when I am doing something and don't want to air dry my hair down. It doesn't leave any hair tie crimps in your hair either, I just put it in a low bun and it surprises me how comfortable and effective this works!
Best towel scrunchie ever!
I bought this towel scrunchie because I really wanted to try it, well it's amazing I love it! Soaks up so much water from your hair it's just great! Defiantly will buy more!