CHARCOAL - Mulberry Silk Scrunchie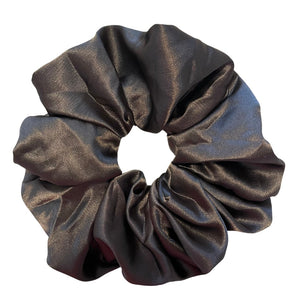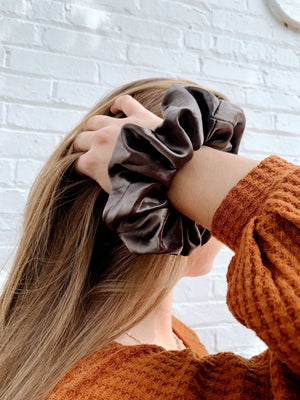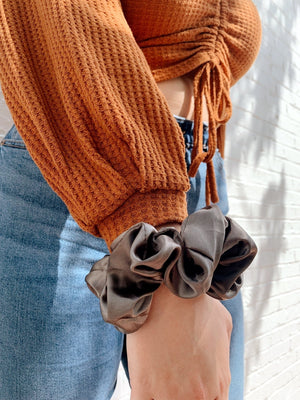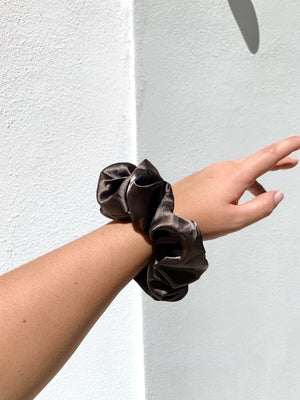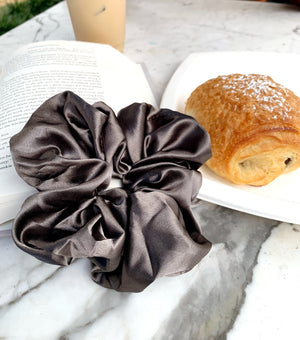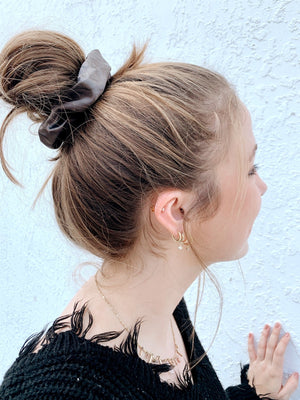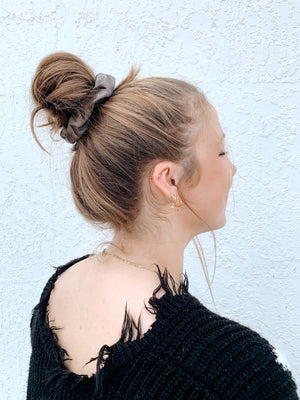 Beautiful dark gray-brown
I have graying dark brown hair, and this scrunchie matches my hair color exactly! The hold is excellent. This is my go-to scrunchie for work from home and sleep.
CHARCOAL - Mulberry Silk Scrunchie
AMAZING
will never switch to any other hair accessory!!! I love them so much.
My favorite scrunchies!!!
I am so in love with my scrunchies!! Like I didn't even know it was possible to be this OBSESSED!! I never thought I was gonna be able to find good quality scrunchies that'll hold up my thick curly hair. I had bought some off Amazon and I was so disappointed on the quality of it, it did not stretch one bit and I couldn't even get it over my hair a second time and it wasn't even real silk… BUT BEYOND SCRUNCHIES IS LIFE!!! Your scrunchies are soooooo pretty and the amount of stretch it has is crazy! I was able to wrap my hair with it 3x and I was mind blown! I have never been so happy with a scrunchie before! You have a life time customer and I will be purchasing every color! I'm so glad I found you <3
Can't live with mine!
I wear this scrunchie ALL the time and get so many compliments about it! They're comfy and beautiful, will definitely be getting more colours!